I take blogging seriously; I blog for a hobby, I treat my personal blog like a small business, and I blog as part of my career, but when I came across a recent article on Independent Fashion Bloggers, which spoke about the connotations of the word blogger now, it really did make me realise my whole idea of what blogging is has changed. In fact, when I talk to people about what I do for my personal blog, I tend to describe it as a "fashion website" or "online fashion magazine" – simply because I don't want people to think of me as a "blogger" anymore.
There's nothing to be ashamed of in being a blogger – quite the contrary, we create a huge amount of the content on the internet, and our power to influence consumers and trends has increased so substantially that some bloggers have become minor celebrities. The problem is, there are 15.1 million blogs on WordPress, 10 million Tumblr blogs, and a whole lot more on Blogspot. Being a blogger is nothing special anymore, and I barely know anyone who hasn't tried to blog.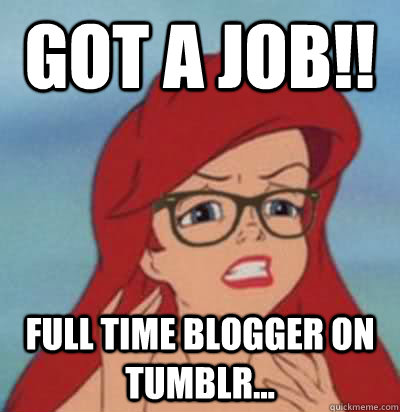 Sure you have hipster Ariel…
To be very honest, only about half or less of those statistics are going to be good quality, professional and well-written, and even less than that are going to have a readership. Maybe it's the fact that people aspire to the celebrity status of some bloggers, or maybe it's the fact you can make money from a good blog, or get freebies from PR companies, but the motives behind a lot of these so called bloggers are entirely financial or for their own benefit, and that's definitely what a lot of people think of when the word "blogger" comes up.
So here's the final word; if you want to be a blogger, if you seriously want to blog full time in the future, if you know it's not just a passing hobby for you, and if you're going to dedicate a lot of time money and resources to it, then you can achieve something big out of getting involved. Make sure you have something new to bring to the table; a unique selling point – nobody wants to see the thousandth street style blog they've browsed today, no one wants to look at blurry pictures you took in the mirror, and trust me, for general news and political rants – other bigger bloggers have it covered.
To finish, here's five golden rules of blogging –
-       Buy a DSLR, don't take all your blog's photos on your phone or on Instagram.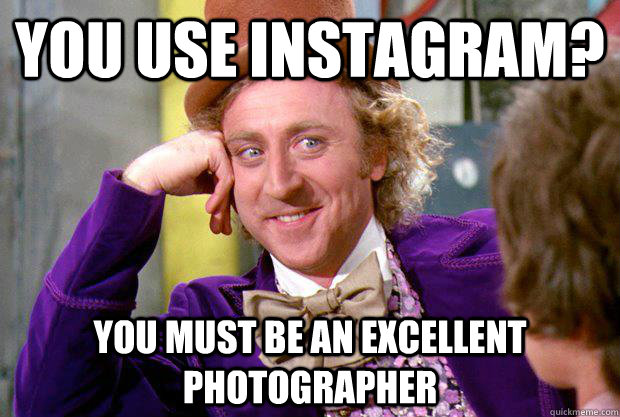 -       Get some good web design – forget WordPress standard templates, keep all images the same size, get a good logo, make your banner beautiful and don't use some crazy background that's neon and animated.
-       Don't spam your blog with adverts and affiliate links. Write to make an impact on the world, not to make money.
-       Like I said before, don't be a cliché, pick an exciting topic, keep your content fresh, find shops no-one knows about, visit events no one else goes to. Be the first to break new news and trends.
-       Don't pay for followers. Don't go around asking for followers. Don't self promote. Good content will draw readers in it's own time.